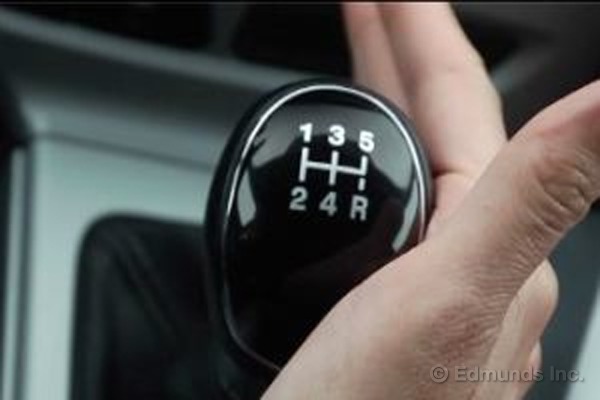 Is your clutch sticking when you press it? Does it depress normally, but then stick to the floor or rise up again more slowly than usual?
If your clutch pedal isn't working correctly, it's important to have it checked out. Even if your pedal only sticks sometimes or is just slowing down, it could be a sign of a problem that needs a quick repair.
Your clutch sticking or working slowly is an important warning sign. If you ignore it, you could risk clutch failure or turn a small problem into a bigger one.
What Does a Clutch Do?
In order to shift gears, a clutch disengages the motor for the short time it takes to get the speeds (rpm) to match exactly. Its key mechanism is a high-friction pressure plate that's normally pressed tightly against the flywheel to transmit the engine's power.  When engaged the clutch's pressure plate pulls slightly away, allowing the engine to run independently of the transmission and tire speeds.
Why Is it Sticking?
Your clutch pedal connects to its operating system via a cable. If the cable becomes stretched, then it loses some of the tension it needs to work. And if the cable breaks, then the clutch loses its connection and may stay down and fail to rise at all.
Most vehicles now days use a hydraulic system similar to brakes and power steering. You may need fluid in this system.
Alternatively, you may have a problem in your linkage or cylinder system.
What Should I Do For My Clutch Sticking?
With numerous moving parts, clutches need periodic service and maintenance to avoid big problems and increase the lifespan of your vehicle. If your clutch is sticking, take it to a professional right away!
Clutch Sticking Repairs
For some vehicles, sticking may mean a clutch cable repair or adjustment.  Hydraulic issues may mean replacing seals and gaskets or perhaps replacing the master and/or slave cylinders.  Other common repairs include resurfacing or replacing the flywheel.
For the best reliability and lifetime, it's often best to replace all components together.  A "clutch job" typically  includes includes replacing the pressure plate, disk, and bearings (release, pilot, and/or throw-out bearings).  In some cases it may be more economical to replace the entire assembly even though that's essentially a full-day job.
Clutch Maintenance
No need to wait until there is a problem!
It typically takes about an hour for a clutch adjustment and inspection. This includes checking and topping off the hydraulic fluid level.  You can check the service schedule for your make and model to determine when this should be done.
Just like other automotive fluids, clutch hydraulic fluid should also be replaced at longer scheduled service intervals.
Why Pac Auto?
We've been servicing San Diego for more than 25 years. Our ASE-certified technicians and master mechanics work with the latest diagnostic equipment.
Contact us or stop by anytime for professional help.