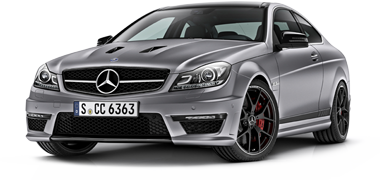 Are you looking for repairs or scheduled maintenance for your Mercedes? Your ultimate driving machine ™ deserves ultimate care. In San Diego that's a Mercedes Benz specialist at Pacific Automotive, conveniently located near La Jolla and Pacific Beach.
If you're looking for an affordable alternative to the dealership, you'll love the personal attention of a small shop that cares. We'll get to know each other, and your mechanic will get to know your particular vehicle. Pacific Automotive has been in business for over 20 years. We have the latest in diagnostic equipment and are always up to date on factory information and bulletins. Our ASE certified master mechanics have what it takes to give your Mercedes the very best in auto repair and regular maintenance, from oil changes to brake repair and engine repair, and more.
You can count on us to keep your Mercedes in perfect condition, with your warranty intact. We guarantee your complete satisfaction.
Mercedes Benz Auto Repair
These high-performance vehicles are legendary for their long lifetimes, so an auto repair is almost always the way to go here in San Diego.  With proper maintenance you could have decades of reliable driving in your luxury vehicle.
Regardless of the manufacturer, any make and model automobile will have certain problems that occur more often than others. For Mercedes that often involves electrical problems such as instrument clusters, power windows, switches in door latches, and the ignition switch. If there is a rattling noise at start up, that could indicate a worn belt tensioner or a water pump or pulley problem that could also contribute to overheating. If you notice a rattle on bumps, that could be a front sway bar that can be replaced quite inexpensively.
Here are a few more specific examples of issues that we keep an eye out for. Second-generation E class vehicles (W211) are prone to a Parktronic display sensor malfunction as well as erratic fuel level and range display. Their batteries and alternators also deserve some extra checking to avoid the need for repair while you're on the road. If your second generation A class (W169) shows that the engine is under temperature, that's something to be looked into as that can gradually cause engine damage.
Mercedes Check Engine Light
Whenever your check engine light illuminates, just drop by and we'll perform a scan of your vehicle's right away.  The issue could be anything from a maintenance reminder to a fault that is on the verge of causing major damage.  And of course we'll take the time to discuss all the details of what we find.
Clutch Repair
If your vehicle hesitates when you step on the gas, particularly if you hear the engine speed pick up before you notice any acceleration you may need a clutch repair. Mercedes vehicles aren't known for any particular clutch problems, but we're ready for anything and everything and will perform a thorough diagnosis of the entire drive train before recommending any clutch repair.
Mercedes Engine Repair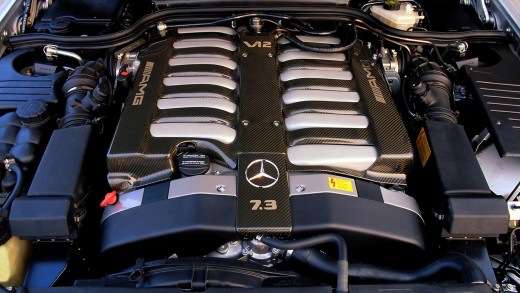 If you've been around Mercedes-Benz owners for awhile you've probably heard of an "harmonic balancer" (a part of the main crankshaft pulley). These call for regular inspection as they can fall at high engine RPM in a way that damages the front of the engine, the oil pan, and the radiator. If you see that the rubber part has been separating from the main pulley don't risk expensive damage: have your car towed rather than driving it any further. Another known problem involves the camshaft adjuster solenoid failing causing driveability issues. If this happens your check engine light should be illuminated.
Injectors on second-generation A class vehicles (W169) are often the root cause of smoke, rattling, power loss, and poor mileage. Second-generation C class (W202) vehicles occasionally have a problem with the fuel-air mixture (often in turn caused by a failed sensor) that can lead to rough acceleration and shifting, as well as issues with the damper pulley and battery charging.
Transmission Repair
Unlike many makes, Mercedes sedans are not known for any unusual transmission repair needs.  But our expert certified mechanics are ready for any repair or rebuild needs you might have.  Here are a few things to pay attention to.
On 7-speed automatic transmissions you may experience rough shifting due to an internal parts failure.
W169 vehicles may top out at mid-speed to do a transmission problem.
W211 vehicles may exhibit jerking or jolting during shifting, also calling for a transmission repair.
Mercedes Maintenance, San Diego
We follow the manufacturer's schedule and procedures to the letter and use only approved parts and fluids to keep your vehicle at its best and your warranty intact. Regular maintenance is critical for safety and reliability, and maximizes your vehicle's lifetime. You'll want to protect your investment and enjoy the high-performance luxury that is Mercedes.
Brake Service
Brake warning lights must be taken very seriously, even though what looks like major problems may be just a sensor switch. On Mercedes vehicles the rear brake rotors tend to warp, so be sure to keep your brake service up to date for safety and dependability.
Oil Change
Regular oil changes are the backbone of scheduled services and protect your engine from excessive wear and numerous other problems. You can count on Pacific Automotive for everything from an oil change to an engine repair, and more.
Early San Diego History
With a population of population 1,381,069 (2014), San Diego features 70 miles of coastline and world class attractions, parks, and historic sites. Historically there have been some back-and-forth and ups-and-downs. Here are a few key dates and events.
1542: The first European, Juan Rodriguez Cabrillo, arrives.
1769: The Presidio and Mission of San Diego are founded.
1797: The population reaches over 1,400 (including Native Americans at the Mission).
1834: The Mission is secularized, with a population 432. The number of residents continues to fall, to perhaps as few as just 100 people.
1846: In the Mexican-American War, San Diego was captured by the Americans. Californios then drove out the American garrison w/o firing a shot. But American forces re-captured the city just 3 weeks later following the Battle of San Pasqual.
1848: San Diego was ceded to the United States, with the Mexican-American border carefully set to include the entire San Diego Bay.
1852: The city goes bankrupt and looses its charter.
1879: The arrival of the railroad brings new growth.
1889: The city is re-chartered.