Affordable Dealer Alternative Auto Repair and Service in La Jolla, CA.
Are you looking for an affordable, honest dealer alternative that is conveniently located to La Jolla? Then you may want to bring your business to Pacific Automotive! We are a local mechanic that focuses on getting the job done right the first time. Our auto repair services are regarded among the best mechanics in La Jolla. At Pacific Auto, you'll never feel as though you are bartering for a good price. We always offer upfront pricing and give you full details of the repair in question.
Pacific Automotive is a full-service auto repair shop offering brake service, general/major engine repair, tune-ups, transmission service, and clutch repair.
Dealership Auto Repair La Jolla without Dealership Prices
A common myth in auto repair is that the dealership is the best place to get repairs performed. The thought behind this is not related to the service. Rather, it is mostly related to the manufacturer's warranty. However, some dealerships try to add in scheduled maintenance that is not required by the manufacturer. You'll never have that problem with us. Because Pacific Automotive technicians will inform you of scheduled maintenance according to the manufacturer's standards, not our own.
Additionally, with us you have the choice to use OEM or aftermarket products for your repair. Many find that on critical parts it is best to use OEM parts. Less critical parts can be replaced by aftermarket items that are cheaper and work just as well. With every service, we'll always present you with options to decrease your bill. Check our site regularly or ask our sales reps about our monthly specials.
Whether you need an oil change, brake service, transmission work, auto electrical repairs, factory scheduled maintenance, or your check engine light is on, we can help!
How are we able to work on so many makes and models? We have technicians that specialize in import luxury vehicles like BMW and Porsche, some that specialize in Honda, Toyota, Hyundai, Nissan and others that work only on domestic vehicles like Ford, Chevy, and Chrysler. All technicians have received training on hybrid vehicle care and maintenance. We have ASE-certified Master Technicians that keep up-to-date on factory information pertaining to the vehicles we service.
At Pacific Automotive, we strive to provide our customers with quality service at affordable prices. Additionally, we develop a personal relationship with our customers and their individual vehicle needs. Give us a call today, or just come on by.
Professional Service
We have formed business relationships with Enterprise Rental Car and Discount Tires. Certain auto repairs over $200 qualify for a free rental car on us! Also, customers needing tires can get great tires through our partnership with Discount Tires.
Free Rental Car with Any Repair Over $200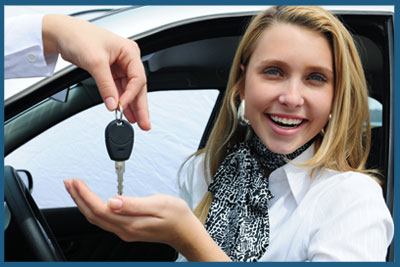 We will pay for your rental car depending on the services that your vehicle needs! Enterprise Rental Car is conveniently located on the same block. At Pacific Automotive we strive to develop a personal relationship with our customers and cater to your individual needs. That's why our customers enjoy quality service at affordable prices, delivered with integrity.