For more than 25 years, we've offered expert dealer alternative La Jolla automotive repair and maintenance services to our valued customers. We can help with repairs that maintain your warranty. We're the affordable La Jolla dealership alternative.
When you bring your vehicle to us, you'll never feel as though you are bartering for a good price. We always offer upfront pricing and give you full details of the repair estimate.
As a full-service auto repair shop, we're ready to handle all of your brake service, clutch repair, engine repair, and transmission repair needs.  We'll keep your vehicle running smoothly year after year with scheduled maintenance.  We employ ASE-Certified Master Mechanics who stay up to date on latest technologies and current factory information.  Our state-of-the-art diagnostic equipment plus years of experience save you time and money. 
We're sure you'll appreciate our personal touch, because our goal is lasting relationships with our valued customers.
Our Dealer Alternative La Jolla Auto Repair Services
Factory scheduled maintenance, both before and after your warranty, saves you money. However the biggest benefits are improved safety and reliability, longer vehicle lifetime, higher mileage and better performance.  Call Pacific Automotive whenever it's time, or whenever you need an auto repair.
Brake Service
Regular brake service is very important, and prompt repairs even more so.  Visit us if your brake warning light comes on, or if you experience any noise, vibration, shaking, or pulling when you stop at any speed.
Check Engine Light Dealer Alternative La Jolla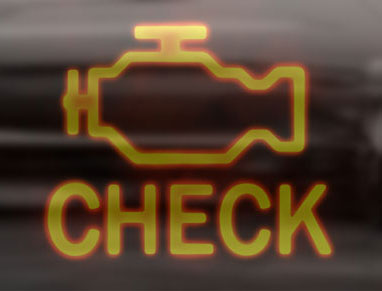 Your vehicle's ECM (electronic control module) regulates the engine, transmission, cooling system, and electrical system.  If it detects a problem, it turns on the check engine light.  If that happens, give us a call or come by right away. You don't want to risk a disabled vehicle or more expensive repairs by delaying.  Just drop by and we'll check it out right away.
Engine Repair
Our master mechanics are ready for any kind of engine repair, from a valve adjustment to a major overhaul. We're experienced and well-trained in troubleshooting, and have experts in electrical systems, radiators, and air conditioning as well.
Oil Change
Regular oil changes are quick and inexpensive, but vital in keeping your car or truck on the road.  Depending on your vehicle and traffic conditions, you may need this service more often than the rule-of-thumb 3,000 miles or 6 months We'll get to know your vehicle and your driving habits and keep your vehicle protected. 
Transmission Repair and Clutch Repair
We'll test and diagnose your transmission and give you a complete report and estimate before starting any work. Scheduled service is important for transmissions and clutches throughout the life of your vehicle. If you experience anything unusual, such as uneven or noisy shifting, grinding, vibrations, drops in acceleration, or a fluid leak give us a call before things get worse. 
Dealer Alternative La Jolla California:  Reviews
We've been helping customers with their auto repair and service in La Jolla for more than 20 years. You can read reviews from customers here.
We have 5 out of 5 stars on our Facebook reviews. If you'd like to leave a review, please do so on Facebook or on our website using the link.