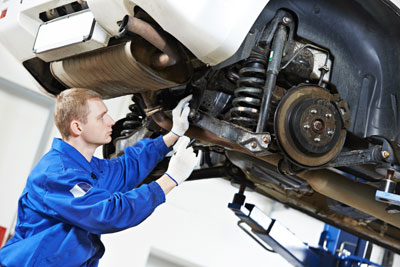 During the Covid-19 crisis gas stations, auto-repair shops, and auto-supply stores can remain open as essential services. So we're remaining open to meet our customers' transportation needs and to make sure our employees are taken care of. If you have an existing appointment come in at the scheduled time — we'll contact you if there's any changes. And you can still call to make an appointment.
We appreciate our customers, and always put people first. So we're doing more than just keeping our doors open.
Offering 10% off on most services for the next several weeks.
Offering home pickup and delivery of your vehicle.
As always we're happy to answer questions over the phone.
Precautions
Did you know that corona viruses can remain infectious on hard surfaces (such as metal, glass, and plastic) for up to 9 days? Perhaps longer. Soap, Clorox, and Lysol are now your best friends. In addition to hand washing as you go to and from public places, it's important to disinfect often-touched surfaces (such as light switches, door handles, and faucets) at home and at work at least twice a day.
At Pacific Automotive we monitor federal, state, and local updates. And we follow WHO (World Health Organization) and CDC (Centers for Disease Control) precautions, including the following.
Increasing the frequency of surface cleaning and disinfecting.
Staying well-stocked with soap and sanitizers.
Posting additional safety guides for proper hand washing.
Requesting our personnel to follow social distancing guidelines.
Requesting our personnel to refrain from shaking hands.
Has anyone with symptoms been in the vehicle recently? Please let us know so we can take additional precautions. We'll still be happy to work on your vehicle, with no further questions. We'll also work with the assumption that a senior or someone with a pre-existing condition will soon be a passenger or driver.
Visit Pacific Auto for Service Open Now
Our ASE certified technicians and master mechanics work with the latest diagnostic equipment. And we guarantee all our work. We're open!