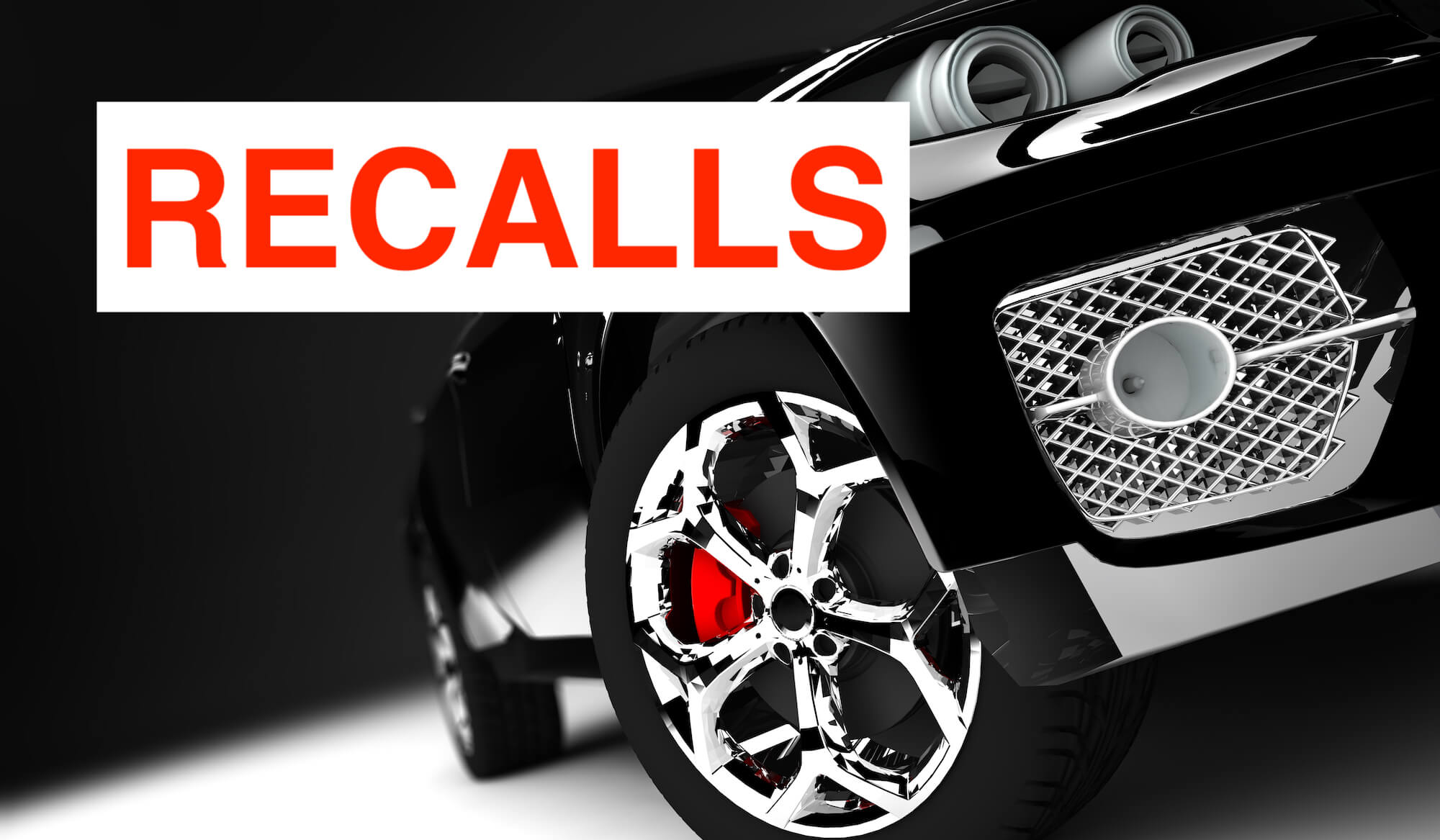 Vehicle recalls are more common than you might think, often in the tens of millions per year.  That can lead to frustrating waits as dealerships struggle to get to all those cars or trucks.  Unfortunately, that's how they're handled.  Here are the answers to some frequently asked questions.
What Causes Recalls?
A recall is triggered when an automaker or the NHTSA (National Highway Transportation Safety Agency) determines that a particular safety defect exists or the vehicle doesn't comply with a federal safety or emission standard.  The problem may actually only occur in some rather than all vehicles, so if you drive a recalled car or truck you're not necessarily in danger but you will be at increased risk.
So What Happens?
The manufacturer notifies owners by postal mail.  The recall letter will contain a description of the defect and the hazard it poses together with warning signs to look out for.  It will also contain the manufacturer's plan for fixing the defect, including when you can bring your vehicle in and how long repairs will take.  In particular it should give you specific instructions on what you should do next.  You should go ahead and contact a dealership ahead of any scheduled time if you're experiencing any of the warning signs.
Who Makes Repairs for Recalls?
Your vehicle doesn't go all the way back to the factory.  Repairs are handled by a local dealership, whether you purchased your vehicle there or not.
Can I Have My Own Mechanic Do It?
Unfortunately, no.  The claim is that only dealerships can properly monitor quality, keep a record of the correction, and return recalled parts to the manufacturer.
However if you've already had the defect repaired before the recall it should be possible to get reimbursed.
What Are The Repairs?
Fixing the defect may be relatively minor, or a major repair. Resolving the defect may be as simple as an inspection that confirms your car or truck are fine.  Otherwise it can be a matter of adjustments and modifications, a software upgrade, parts replacement, or a major replacement.
Are They Free?
In a word, yes… if the vehicle is under 8 years old.  If a dealership tries to charge you, contact the automaker.  A no-charge loaner car isn't required by law, so very few auto makers and dealers offer one.  Their loaner policy should be included in the recall notice.
Will I Always Be Notified?
Worried that there might have been a recall you didn't hear about?  If you bought your vehicle from a automaker's dealership it's almost certain you'll receive the recall notice unless it got lost in the mail or discarded in a pile of junk mail.
Notifications addresses are taken from the state's vehicle registrations.  If there's an error or recent change you may not receive a notification letter.
What About Used Cars?
Surprisingly, even dealerships aren't required to fix or even disclose recalls!  Used car dealers have very little incentive to do so.  Automaker-authorized dealers are more likely to take care of the issue.
How Can I Find Out?
If you're still worried or if you're thinking of buying a particular used car, you can look up safety recalls at the NHTSA website www.nhtsa.gov/recalls.
Do Recalls "Expire"?
Technically you can wait up to 10 years, although only 60 days for tires and the correction may not be free.  But take prompt action rather than taking an unnecessary risk.
What About Those Reimbursements For Prior Repairs?
This happens surprisingly often.  Yet another reason to always keep all your mechanic's receipts!  But there's red tape involved, so you'll need to document everything and keep copies for yourself and use certified mail for proof of delivery.  You'll need to send
the VID (vehicle ID number),
a copy of the title to prove ownership,
a copy of the recall letter, and
the receipt for the work you had done.
Be sure to include your name and address.
The biggest catch is that the reimbursement period typically closes just 10 days after the manufacturer mails the last of the owners their recall notices!  So you'll need to act immediately.
Want The Full Details on Recalls?
Visit https://www-odi.nhtsa.dot.gov/recalls/recallprocess.cfm.
Visit Pacific Auto for Service and Vehicle Maintenance
Our ASE certified technicians and master mechanics work with the latest diagnostic equipment.  And we guarantee all our work.  Give us a call or stop by!