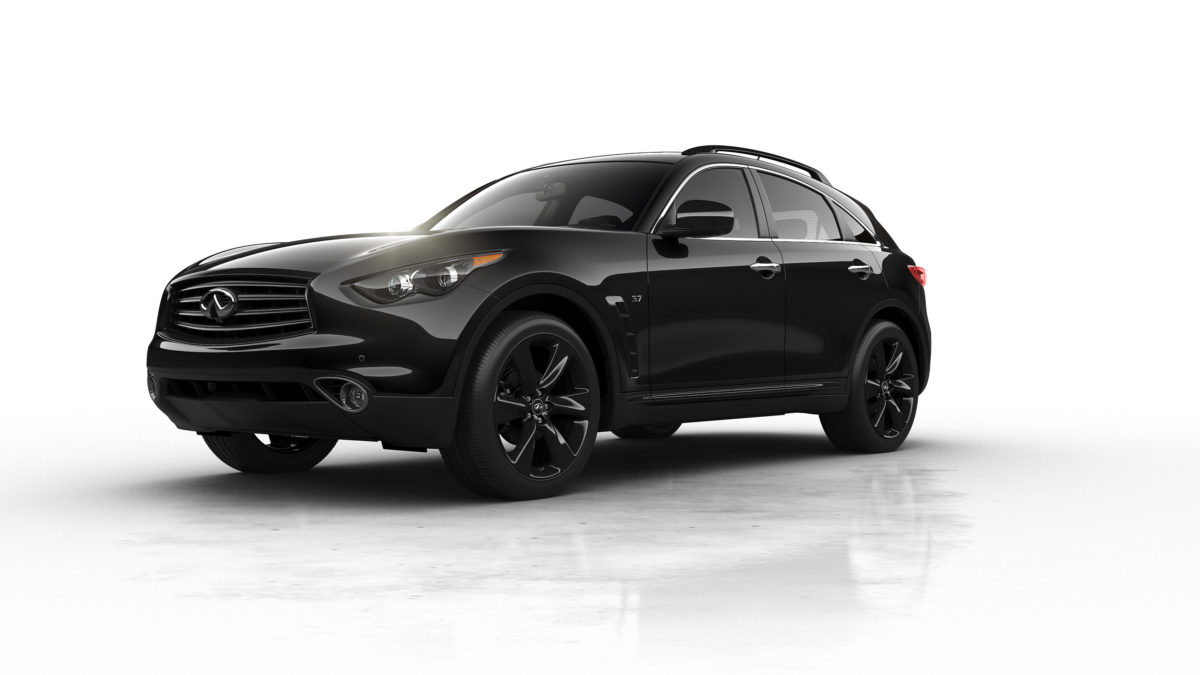 Are you looking for top-quality maintenance, diagnostic, and repair services for your Infiniti?  Here in San Diego Infiniti owners find Pacific Automotive to be the friendly and lower-cost alternative to dealerships.  Our scheduled service, from an oil change to brake service will keep your warranty intact.  Plus we're experts in all aspects of auto repair, including engine repair, clutch repair, and transmission repair.  If your check engine light illuminates, don't hesitate to drop by.
Pacific Automotive
We've been serving San Diego for over 20 years, always providing top-quality parts and workmanship and keeping up with the latest in diagnostic equipment.  We're also up to date on the latest factory data for proper service on new vehicles and for maintaining the best performance and longest lifetime after that.  Unlike many smaller auto shops, we employ ASE certified master mechanics.  Best of all, when you visit us you'll received personalised attention and your vehicle will receive personalised service.  Your Infiniti specialist will get to know you, and your vehicle.  And, of course, all work is guaranteed.
Infiniti Issues
This line is well known, not only as a top-quality luxury vehicle but also as reliable low-maintenance transportation.  We keep track of consumer and repair-industry information so that we'll know what to be on the lookout for in order to provide the best in auto repair service while saving you money.  We'll we report on some "known issues" here.  For example, the 2003 Infiniti G35 is a bit prone to having the steering rack leak, particularly after 60,000 miles or so.  But rest comfortably knowing that the number of reported cases is quite small — you've clearly made a great choice of automobile!
San Diego Infiniti Auto Maintenance
Regular maintenance keeps your Infiniti under warranty, lasting its longest, and performing at its best.  You've invested in a luxury vehicle, so it just makes sense to protect that investment and to get the most out of it.
Scheduled Service
San Diego Infiniti owners know that we're ready to assist with all factory-scheduled service, from oil changes to brake service and transmission maintenance.  If you can't find your vehicle's maintenance schedule, just give us a call.
Oil Change
Regular oil changes may not get much attention, but regular lubrication, fresh oil, and oil filter changes are among the most important factors in engine lifetime.  They're also a convenient time for our experts to give your car a quick once-over.  Neglecting this will only cost you time, disruption, and expense in the future.  We'll be happy to discuss your driving habits and traffic situation and advise you on the very best schedule. All this is especially important  for 2002 Infiniti I35s, as oil sludge can cause significant problems for high-mileage vehicles.
San Diego Infiniti Brake Service
You want to have the very best in brake service for the protection of yourself, your family, and others.  A tiny difference in today's complex braking system can mean a big difference in outcomes.  You can count on our certified master mechanics for routine braking system service as well as for repairs.  We know to keep an especially sharp eye on 2003 year San Diego Infiniti G35s as they sometimes experience premature pad and/or rotor wear.  Regardless, always contact us in between scheduled maintenance if you experience any difference in how your car feels, sounds, or behaves during braking.
San Diego Infiniti Auto Repair Services
Even with all regular maintenance auto repairs are sometimes needed, especially after the schedule has passed 90,000 miles and cycled back to the beginning.  You can count on our diagnostic equipment and experienced mechanics to go from symptom to fault as directly as possible.  That gets you back on the road sooner, and at lower costs.  In addition to the following, you can call on us for cooling system problems and nearly every other sort of difficulty.
Check Engine Light
If your check engine light turns on, just drop by and we'll read out the diagnostic codes.  The issue is often a minor adjustment, but could the light could be a warning of a problem that could lead to engine or transmission failure if not taken care of promptly.  As examples, in the Infiniti I30 the alert could be a failed emission control valve, or the check engine light could be indicating a failed mass air flow sensor (and that will affect drive-ability).
Engine Repair
Our mechanics are ready for all types of engine repairs, including electrical and computer-control systems.  Beyond the latest diagnostic equipment, experience is an important guide.  If the ignition coil fails in an I30, it may have been caused by clogged exhaust gas recirculation.  If that's the case, it's important to fix the original cause rather than simply replacing the coil.  As another example, an engine tapping sound on the driver's side in an Infiniti G37 is often a control problem and not a mechanical problem, and if so is corrected by a software upgrade.
Transmission Repair, Clutch Repair
Regular service and inspection is just as important for the clutch and transmission as it is for the engine, and that includes transmission fluid and filter changes.  It's also important to keep in mind that just like engine problems, ignoring a transmission problem will quite likely result in further damage and more expensive transmission repairs (or even a transmission replacement).  So give us a call if you notice anything unusual in shifting, acceleration, or deceleration  That includes harsh down shifting on models with 7-speed automatic transmissions, and it's especially important to keep an eye (and ear) out for transmission issues on the 2007 G35.  For the 2005 Infiniti QX56, a transmission failure is sometimes the result of a cracked radiator (modern transmissions now have cooling systems), so we'll be checking for that as well.
San Diego, CA Secrets
Working in the city for over 20 years we've picked up on a few interesting things about San Diego that we thought you might find interesting.
It's at the first site now in the US that was visited by Europeans.  That was nearly 500 years ago (and just 50 years after Columbus reached the West Indies), by Juan Rodriguez Cabrillo in 1542.
Control of the city went back and forth in US-Mexico War.  But due to the sparse population, only a few hundred soldiers were ever involved and there were no shots fired in the first change of hands.
In World War II Japan planned to attack San Diego with planes loaded with plague-infested fleas.  Fortunately it had been scheduled for 5 weeks after their surrender.
From 1911 through the 1970s we were the "tuna capital of the world."
Despite the importance of health care and biotech, the city's main economics are from defence, tourism, international trade, and manufacturing.
San Diego has been the home of the largest naval fleet in the world.