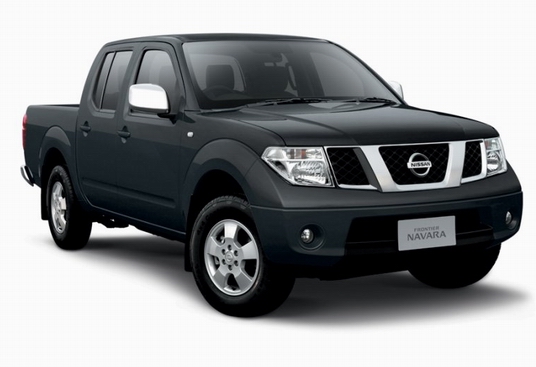 Are you looking for a quality dealer alternative for your San Diego Nissan car or truck?  Welcome to Pacific Automotive!
Besides great rates, we provide a personal touch with our customers and will get to know you and each individual vehicle.  Our experts can perform all scheduled maintenance required to maintain Nissan factory warranties on newer vehicles and to extend the lifetime and reliability of older autos and trucks.  You'll get top-quality auto repair and maintenance services at very competitive rates, and we invite you to bring in your dealer estimate.
Pacific Automotive – Your San Diego Nissan Specialist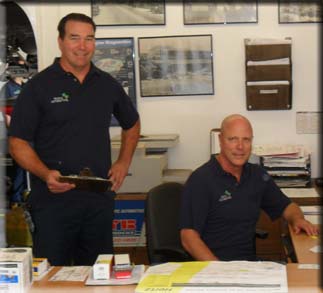 We've been serving the San Diego area with integrity for over 20 years. Your vehicle will be taken care of by ASE Certified Master Mechanics, including experienced and extensively trained Nissan specialists with all the latest factory information. We deliver top-quality automotive services and the best in customer care… satisfaction guaranteed.
San Diego Nissan Scheduled Maintenance Services
Nissan cars and trucks are long lasting, so proper maintenance is important to keep them at their best. Factory maintenance schedules must be followed to meet warranty requirements, and after that regular maintenance visits to our shop will give your vehicle:
longer lifetime,
greater reliability,
increased safety, and
top performance and mileage
to save you money in the long run. Whether you come in for an oil change or for any other reason we'll be happy to inspect your vehicle, let you know of any issues, and suggest a complete maintenance schedule tailored to your particular vehicle and your own driving conditions and habits.
Nissan Oil Change
An oil change and oil filter change are the most common service visit for any motor vehicle. Although simple, it just makes sense to have it done by mechanics who know what to look out for to catch problems before they leave you stranded. San Diego's stop and go traffic put an extra strain on your engine so that more frequent service may be appropriate. We'll be happy to discuss your particular needs with you, as well as the pros and cons of synthetic oils that can last longer and provide more protection.
San Diego Nissan Transmission Checks
Several Nissan models made in 2004-2007 are a bit more prone than others to have transmission problems, so it's extra important to have regular check-ups to avoid major repairs. Just like your engine, service such as adjustments and fluid changes will keep your vehicle more reliable and on the road longer.
Nissan Brake Service
Regular inspection and brake service are critical to you and your family's safety. Just a couple of feet in stopping distance can make all the difference in the world. So stop by Pacific Automotive immediately if your brake light comes on or if you experience any unusual sounds, vibration, or changes in handling during braking, or a "soft" brake pedal.
Although 2013 Altimas have had brake squeal issues reported, other models and years should rarely require anything beyond standard brake service.
Nissan Auto Repair Services, San Diego CA
Our shop maintains the latest and greatest in diagnostic equipment, and our mechanics have the expertise to use it in concert with years of experience to go straight to the problem without any detours or dead ends. Our troubleshooters know what to be keeping an eye out for in different Nissan models and years, such as a power steering issue on 2013 Altimas.
You made a great choice in purchasing a Nissan, and nearly all issues can be repaired and fully corrected. At Pacific Automotive we'll give you a choice of genuine OEM (original equipment manufacturer) parts, or less expensive top-quality aftermarket parts for completing your auto repairs. In addition to engine repair, clutch repair, and transmission repair services we're proficient with auto A/C (air conditioning) repair and maintenance and have master mechanics ready to deal with today's complicated electrical, ignition, and computer systems.
Nissan Check Engine Light
If your check engine light comes on, just drop by and we'll be happy to run a major scan of your vehicle's computer and then take time to explain what we find. Today's cars are loaded with sensors that can alert you to a problem, but sometimes the sensors themselves fail; we can quickly tell the difference. Don't ignore that check engine light. You're likely to avoid a more expensive engine repair later, or weeks of poor gas mileage and poor performance.
Nissan Engine Repair
Our certified master mechanics have all the latest factory information to help them through whatever engine repair you might need, and what to be on the look out for. For example, the 2005 Sentra is known to have blown head gaskets a bit more often than other makes, models, and years. An engine shutdown is a bit more often to be caused by a sensor failure for 2005 Altimas, and this model-year needs extra-checking for excessive oil use.
Nissan Transmission Repair and Clutch Repair
Modern transmissions are complicated combinations of gears, plates, hydraulics, sensors, computer control, an special cooling systems. That makes diagnosis, transmission repair and clutch repair all the more difficult. But we're experienced transmission specialists, and are familiar with the particulars of Nissan vehicles.
On the Pathfinder, Xterra, and Frontier coolant sometimes leaks into the transmission resulting in failure, usually around 90,000 miles. Regular inspection can identify this problem and avoid the consequences. Year 2013 Altimas sometimes experience transmission vibration or shudder; this can and should be corrected. Maxima years 2004-2007 sometimes display some jerking when shifting, and that also needs to be taken care of before there's a full transmission failure.
Don't ignore a warning light, uneven or noisy shifting, or leaking fluid. You could be setting yourself up for a far more expensive transmission repair or replacement.
San Diego Connections
We're sometimes called a city of villages, with 52 official Community Planning Areas and over 100 neighborhoods. All held together by freeways. So like just about everywhere in Southern California you really depend on your car or truck. You can count on Pacific Automotive to keep your vehicle safe and reliable, and provide prompt and professional auto repair services, at prices you can afford and with a personal touch you'll love.
Here are a few tidbits you might find interesting.
With a population of 1,381, 068 in 2014 we're the second largest city in California. But you probably already knew that.
It all began in 1796 when Gaspar de Portola founded the Fort Presidio of San Diego and padre Junipero Serra started the Mission San Diego de Alcala.
We haven't always be a big city. In 1834 there were only 432 residents, and that later fell below 150.
Financial woes are nothing new. The city went bankrupt in 1852, just 2 years after California was admitted into the union.
Forget Cannery Row and sardines. From around 1900 right up through the 1970s San Diego was considered the tuna capital of the world.