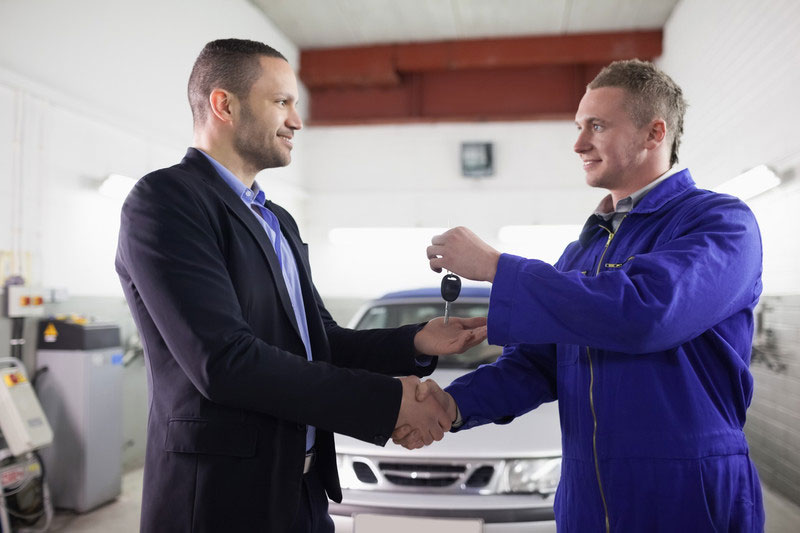 We're often asked which makes of cars are the most reliable.
There's a dozen or more things to consider when choosing a new or used car, and a reliability rating should be among them even if it's not the most important factor to you personally.  The more dependable a vehicle is the less often your schedule is disrupted by repairs and the less likely you'll be stranded and need a tow.  And of course the lower your repair bills should be.
The more data you have the better the conclusions, so we looked at several major studies of car brands for reliability.
Most Dependable
We reviewed several annual auto reliability surveys by leaders such as J. D. Powers and Consumer Reports.  They're based on actual owners reporting on tens of thousands of vehicles.  For the most part they covered the manufacturer's overall line up, and we simply averaged the studies. By coincidence all makes past the top 10 were at or below the auto industry's overall average reliability rating.
Frankly, the results were a bit surprising.  Many American makes are among the top 10 car brands for reliability, and many quality European makes had a large number of owners reporting faults that required repairs.  Advanced engineering doesn't always mean fewer repairs.  At the risk of starting some arguments, here's our list of the top 10 most reliable car brands.
#1 Lexus — Best across all models, with the ES the most reliable model of this luxury car maker.
#2 Porche — Known for high-performance vehicles, they're also very reliable!
#3 Buick — Buick vehicles rated well across the board, with the Encore topping the list.
#4 Infiniti — Their Q70 is especially dependable
#5 Kia — Known for their excellent warranty, the Niro and Soul top the list as great values
#6 Toyota — Lower on this list than we expected, the Camry and Prius are their most reliable models.
#7 Hundai — The Elantra leads their list.
#8 BMW — Famous for their driving serious and upscale interiors, they make it into our top 10 list for overall reliability.
#9 Audi — The Q3 is tops in reliability for this leader.
#10 Chevrolet — Another American standard, with the Sonic and Bold their most reliable.
Quite unexpectedly Nissan and Honda didn't quite make the list.  Rounding out other runners up to make a top 20 are:  Lincoln, Mercedes-Benz, Mazda, Ford, Volkswagen, Subaru, Jaguar, and GMC.
The rankings varied quite a bit year-to-year and between studies,
so it's important to do some research into the specific make, model, and year you're considering.
Longest Lasting
Just over 1% of all vehicles made make it to 200,000 miles or more, and Forbes magazine notes that at that point they're generally considered "worthless."  Mojo Motors analyzed 1/2 million 1995-2014 cars and truck sales for the maximum mileage, with only Toyota and Honda coming in at over 200,000 miles.  The runners up in order of mileage are:  Ford, Dodge, Chevrolet, Nissan, Subaru, GMC, Accura, and Mazda.  The following particular car models were listed as having a 1.5% or better chance as the most likely to surpass that 200 thousand mark.
Toyota Avalon, Camry, and Prius
Honda Civic and Accord
Ford Tarus
Chevrolet Camero and Impala
This particular list seems more along the order that most people were expecting.
Other rankings of which vehicles are the longest-lasting included the Toyota Corolla and Honda Civic at number 1 and 2 respectively, with the Accura TL, Ford Crown Victoria, Mazda 2, Hundai Accent, Subaru Legacy, and Nissan Maxima also in the running.
So What Are Your Priorities?
There's certainly no single best car for everyone.  Or even everyone who's top concern is having the most reliable car.  You might consider reliability more important in purchasing a new car, and which are the longest-lasting in considering a used car.  And there's so much more.
Are quality, comfort, and luxury the most important?
Or is it economy?

purchase price,
gas mileage, and
typical repair costs

Or dependability?
Are you willing to give up some reliability for

performance,
style, or
the latest technology and features?

What are the vehicles safety ratings?
References
If you want to dig deeper, here are the main resources we used.