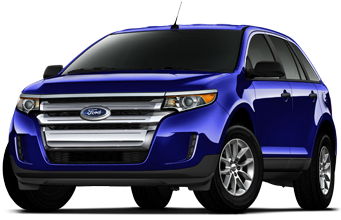 Looking for a trustworthy, top-quality Ford auto repair shop? That's Pacific Automotive, your affordable Ford dealership alternative for San Diego.
If your Ford truck or car needs repair, we can usually take care of everything in a single day. We're also experts in scheduled maintenance; our services will keep your new vehicle under warranty. For older vehicles, regular maintenance can actually save you money overall.
Your vehicle will always be running at its best and achieve the best gas mileage.
Your vehicle will be more reliable. You'll prevent many repair expenses, and catch others before they lead to more extensive damage.
Your vehicle will have a higher resale value, and last longer.
We're the San Diego experts when it comes to Ford clutch repair and transmission repair.
Ford Scheduled Maintenance and Auto Repair San Diego
At Pacific Automotive we stay up to date on all factory information. Your Ford vehicle will be taken care of by one of our Ford experts, and we'll use the full checklist for each level of service (such as 15K, 30K, 60K, and 90K mile) to meet all warranty requirements. You'll have a choice between OE (original equipment) parts, or lower cost top-quality "aftermarket" parts.
San Diego Ford Oil Change
An oil change may seem simple and basic, but it's the single most important maintenance service and also provides an opportunity for an inspection. Engine protectants in the oil degrade, and the oil itself breaks down with heat and time. Without fresh oil many engine parts will wear out far faster. Let Pacific Automotive be your Ford oil change, lube, and filter experts. We understand how the type of vehicle, driving habits, and types of traffic affect how often you should pay us a visit. That could actually be less than 3,000 miles or more than 7,000 miles!
Check Engine Light and Engine Repair
Modern cars have a huge number and variety of sensors hooked into the car computer. If the check engine light comes on that could be just a reminder for regular maintenance or it might mean that a problem has been detected and you need some sort of engine repair. If that light comes on, don't delay having your vehicle looked at. A minor problem with an inexpensive fix can grow into major damage and much higher repair expenses before you know it.
Brake Service
It's critical to keep your braking system in top shape all the time. Being able to stop just a few feet sooner can make the difference between a close call and an accident, and brake failure often leads to disaster. So don't neglect regular brake service, and rely only on true experts like the master mechanics at Pacific Automotive.
If the brake light comes on (and you haven't left the parking brake on), or you experience unusual sounds or behavior while braking, or if when applying the brakes the pedal feels different, come see us right away. It's so important that we'll do a free inspection.
Transmission Repair and Clutch Repair
Today's transmissions are quite complicated, often combining gearing with hydraulics, cooling, and even electronics. Whether automatic or manual, we're the San Diego Ford experts you can trust. We perform regular maintenance, including adjustments, fluid check and top-off, and fluid flush as well minor and major repairs.
Pacific Automotive
Whether for scheduled maintenance or auto repair, we're the San Diego Ford dealership alternative. We're experts in engine repair, brake service, transmission repair, clutch repair, or just checking out a check engine light . With the latest equipment and master mechanic diagnostic experts, we'll work efficiently and go straight to the problem, delivering truly professional work at affordable prices. And our customers love our personal touch.
We've stayed in business for over 20 years, so you know our customers like us and trust us with their vehicles. Our mechanics are ASE certified, and we guarantee your satisfaction. We're dedicated to technical excellence and unlike many dealerships and other major service centers, we value personal customer service. After just a few visits a top-notch mechanic will know you as well as your vehicle.