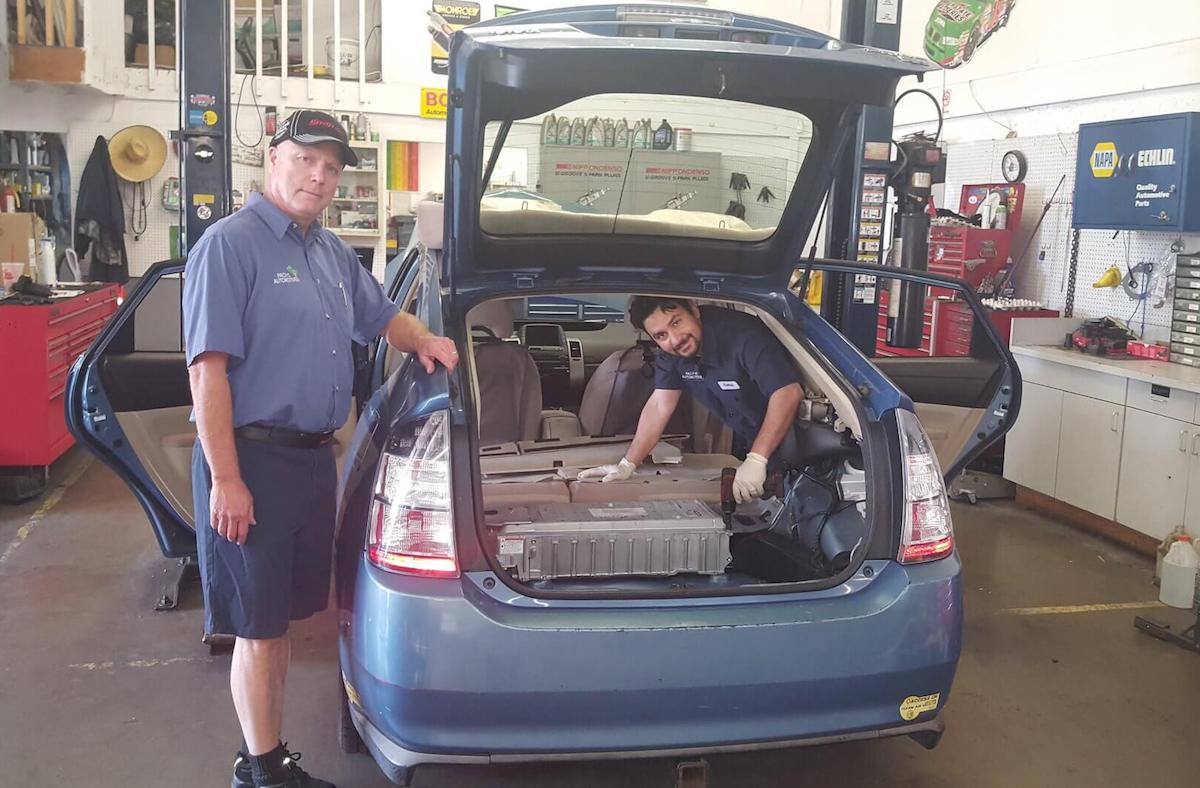 We are proud to have been serving San Diego for more than 25 years, and delighted in the results of our customer satisfaction reviews. Some of our customers have been with us since the beginning. It's been interesting to take the ride of life with them and get to know their changing car needs over the years.
From the beginning when Pac Auto was opened, our goal has been to provide our customers with quality service at affordable prices. Getting to know their individual vehicle needs, personal relationships were developed along the way.
Dealerships Vs. Independent Shop Customer Satisfaction
Besides the price savings that independent shops offer, another benefit is the chance to get to know the shop owner and mechanics.
At a large dealership repair shop, you'll likely have no idea which mechanic is working on your car nor what his or her experience is. On the other hand, local independent shops usually allow for direct communication with your mechanic. It's important to know that your mechanic is competent, and you can get to know your mechanic personally at a smaller repair shop.
As a recent review from Anthony describes, smaller shops have other benefits as well.
Anthony's power steering went out on a Saturday afternoon in June. He called Pac Auto to leave a message that he was having AAA tow his vehicle to the shop's lot for the weekend to be serviced on Monday when we reopened.
Anthony was pleasantly surprised when Ben answered the phone! He was at the shop doing some extra work over the weekend, and kindly agreed to wait for the vehicle to arrive. After getting thorough details about the problem from Anthony, Ben checked in the vehicle for the weekend.

"The service team took care of everything on Monday and I was back on the road on Tuesday. Service was quick, excellent, and affordable. No sales pitch for unnecessary work."
As Anthony himself wrote:
"If you don't regularly have your vehicles serviced by Pacific Automotive, you owe it to yourself to get to know them and give them a try."