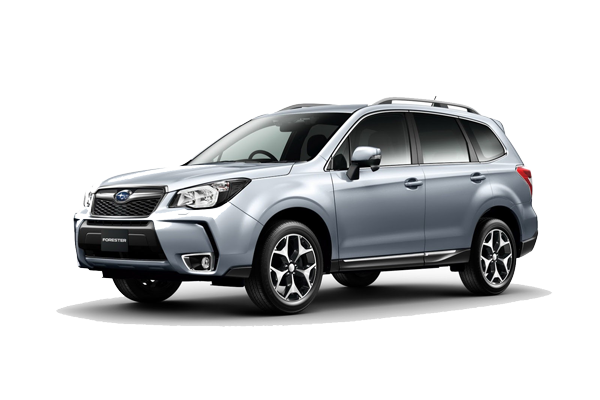 Need affordable repairs for your Audi or Subaru?  We're your dealership alternative with ASE-certified master technicians.  Always up to date on factory information we regularly renew our diagnostic equipment so you'll always benefit from the latest technology.  Call for an appointment, with same-day service in most cases.
Audi Repairs
A symbol of luxury and prestige that truly delivers, Audi vehicles are among the best built in the world.  But, like everything, they do have occasional issues.  The only common problems involve the electrical systems — brake lights, power window motors, and trip displays in particular.  Other somewhat common problems include oil leaks and exhaust system leaks at a flex joint.  It's true that Audi's tend to be among the more expensive vehicles to repair, due in part to the high-quality of replacement parts.  But with proper maintenance they can be expected to last 150,000 to 200,000 miles.  Or more.
Whatever the problem we're ready with expert services. That includes all factory maintenance to maintain the warranty on your Audi and to keep it running at its best. With your choice of OEM (Audi's original equipment manufacturer) or third-party parts.
Subaru Repairs
We invite you to join our other satisfied customers for quality Subaru service. Our emergency repairs will get you back on the road quickly, safely, and economically. Our experts are up to date on the most recent factory bulletins and have the latest diagnostic equipment to do the job right every time. Whether that's regular maintenance, minor repairs (such as water pumps, timing belts, valve cover gaskets, or clutch adjustments), or major replacements.
As a heads-up, here are some of the more common issues with Subaru vehicles.
Head gaskets have had a relatively high number of failures starting with the introduction of the 2.5 liter engine with 2 overhead camshafts per cylinder bank. That particular engine was used in 1996-1999 Legacy GT and Outback models, 1998 Foresters, and pre-2000 Impreza RS vehicles. Symptoms to be on the lookout for include oily residue and/or foul odor in the coolant overflow tank as well as low oil and coolant levels. Don't ignore these symptoms! Besides a loss of performance, leaking head gaskets can lead to overheating and possibly crack the engine block and/or head.
Oil cooler O-ring leaks can lead to serious consequences. The O-ring serves as a seal, and replacing it takes no longer than an oil change.
A/C system O-ring leaks allow refrigerant to escape. Your air conditioning looses capacity and eventually just blows warm air. We can fix that and recharge the refrigerant so you'll have full capacity for for hot summer days.
Cracked bushings can occur on the front suspension, lower control arm, and sway bar. Made of rubber they eventually wear out and need replacing. A dry climate actually accelerates the process.
Choose Pacific Automotive
We've been providing top-quality service at affordable prices since the 1990s — that's over 20 years. With personalized attention to each vehicle and each customer.
Our way of doing business guides us to treat our customers with the utmost respect and care. You are a person, not a number. That same empathetic mindset is at the forefront of our response to COVID-19.
At this time, we are open for business as usual for all of your vehicle needs. We have implemented precautions in accordance with guidelines from the World Health Organization (WHO) and Centers for Disease Control and Prevention (CDC),
Visit Pacific Auto for 10% Off and Pick Up / Delivery Service
Our ASE certified technicians and master mechanics work with the latest diagnostic equipment. And we guarantee all our work. We're open! And we perform scheduled maintenance services required for the manufacturer's warranty.