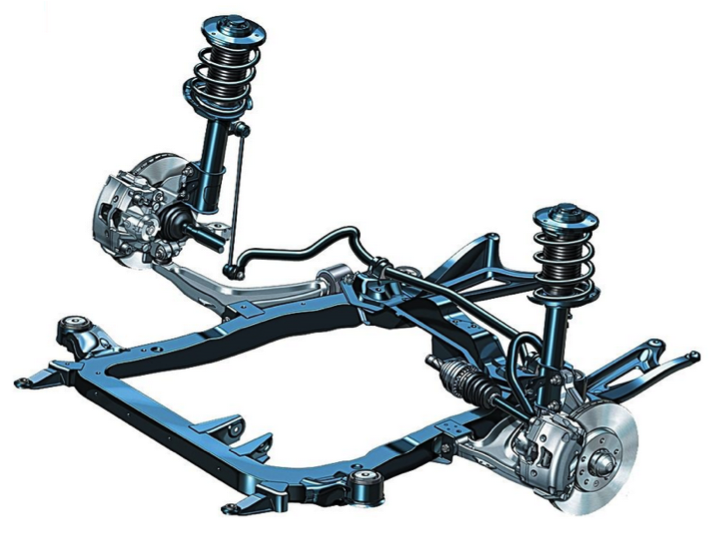 One maintenance area that often passes under the radar are struts. Many drivers hold off on replacing their struts until their vehicle is virtually no longer drivable. However, there a number of benefits to replacing your struts before your vehicle gets to that point. Let's discuss at a few.
Struts Can Save Your Tires & Your Money
Worn struts will inevitably put more pressure and stress on your tires. If you've been finding uneven wear on your tires and have had to rotate them more often, chances are your struts (or shocks) are considerably worn. We've seen customers that have went through several sets of tires, trying to put of the inevitable—strut replacement. Even if they were going the used tire route, they've lost their money by the time they've replaced two tires. Not to mention the car will perform much safer and ride smoother with new struts.
Worn Struts Can Cause Poor Vehicle Control & Handling
Your vehicle's steering and ride control can be severely compromised by failing struts. Vehicles that have steering column noise, boat-like bobbles while driving, or front end nose dives when braking have worn struts. All of these symptoms present control problems especially in emergency situations. Most manufacturers recommend strut replacement every 45,000 to 80,000 miles. So if you've passed those milestones, you should definitely get a local mechanic to inspect your struts for wear.
San Diego Auto Repair – Struts and More!
Don't let bad struts get you down or ruin other components on your vehicle. Bring your car in and we'll get it back to peak condition. Pacific Automotive specializes in getting our customers' vehicles back on the road as quickly as possible without breaking the bank. Even if your struts are completely worn, we'll find the most cost-effective way to get them replaced.
Give us a call at (858) 925-5359 or stop by our shop. We'll always give you an honest mechanic's opinion.