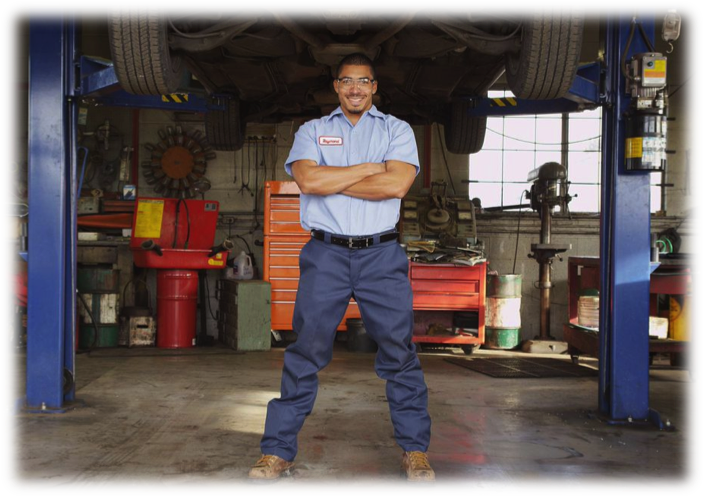 If your vehicle is your primary means to commute to work/school and travel in San Diego, it is essential that it perform well. Some motorists drive their vehicles without noticing telling signs that auto repair is in order. Here are a few things to notice and get fixed if you want your vehicle to continue to function.
Spot in the Driveway
Fluid leaks will usually leave deposits on a concrete driveway. If you park in the same place at work or school, you may notice leak spots there as well. A common myth is that fluid leaks simply come with an aging vehicle. Nothing can be further from the truth. Fluid leaks are a warning that something is not functioning correctly within your engine or transmission. Ignoring it will only result in future engine repair or transmission repair.
Driving Noises
Unusual sounds in the forms of squeals, thumps, knocks, tapping, or grinding can be taken as your vehicle asking for help. Vehicles rarely begin making these noises loudly so you should try driving with the radio down occasionally to check. If you hear these noises upon starting your vehicle, you should get it checked as soon as possible.
Vibrations
Steady or harsh vibrations while driving is a bad sign. The only time when a vehicle should have a rough ride is when it is driven over a rough driving surface. Excessive vibrations can be caused by a number of issues such as: misfiring spark plugs, worn motor mounts, engine knocks, and bad tires.
Understanding the warning signs that your vehicle needs repair is the best way to prevent suddenly being stranded on the road. Are you having any of the signs above in your vehicle? If so, give us a call or bring your vehicle by. We'll inspect it and let you know what is going on with your transportation.
Car Repair San Diego
Pacific Auto is a trusted transmission repair and rebuilder. We service domestic and foreign vehicles including BMW, Audi, Honda Repair, and Toyota Repair. We are proficient in several types of other auto repair including brake service, general engine repair, clutch repair, transmission repair, and oil changes.