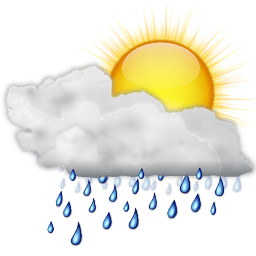 You may not think there's any need to prepare your car for winter weather in the San Diego area. While it's certainly true that you don't normally need to consider freezing weather, winter is the rainy season with important impacts for driving safety. So here are our top 5 tips for "sunny" southern California in alphabetical order.
Anti-Freeze — While you're not likely to need freeze protection unless you head to the mountains, your vehicle does need its engine protection additives. So if you need to top-off your radiator fluid use only coolant products. Distilled water offers no protection and has less protection against over heating. And tap water can cause deposits that permanently harm cooling capacity. So protect your engine and be ready for summer weather. If you are heading to the slopes you might want to consider a higher concentration of anti-freeze such as 60/40 or maybe even 70/30. And, of course, carry chains.
Battery — Batteries work better at warm temperatures. So as they near their end-of-life they might not have as much umph to reliably start your car on cold mornings. Check the purchase date, usually marked on the battery. They'll last 2 to 5 years depending on the quality. If your's is in that range, you may want to have it tested. If it's a non-sealed type you can also check the liquid level yourself (but be careful — it's a strong acid). If it's more than 5 years old it's time for a replacement, regardless.
Heater — It's not just a matter of comfort. You need a properly-working heater for de-fogging the windshield. And that's important for safety.
Tires — Wet roads mean that good tires are even more important. They should have adequate tread and be properly inflated. If it's approaching time for replacements seriously consider doing that now for those rainy driving conditions. Also, a dip in temperature lowers inflation pressure, so be sure it's always as recommended for your vehicle.
Windshield Wipers — If you haven't already, be sure your wipers are in good shape. Also be sure to keep spray reservoir topped off; you still need it.
Bonus Winter Weather Tips
Here are a few more automotive tips that are especially important in the winter, in no particular order.
Oil — Motor oil is thicker when it's cold. So if you'll be spending time in the mountains you might want to use a lighter weight oil, such as 5W-20, 5W-30, and 10W-30 as recommended in your owner's manual. They can often be used year-round so there's no extra need for an extra oil change in the spring.
Brakes — If you don't have anti-lock brakes, remember that you need to pump the brakes to stay in control during a skid on wet pavement or ice
Roadside Emergency Kit — Having the right supplies and tools for emergencies makes breakdowns less stressful, especially when it's anything less than a classic SoCal day.
Pre-Trip Checkup — If it's anywhere near time for scheduled maintenance it's a very good idea take care of that before any winter road trip. If not, make a quick check of fluid levels, the condition of belts, and tire inflation just before hitting the road.
All in all, stay safe, drive defensibly, and take measures to prevent problems! We're here to help.
About Pacific Automotive
We've implemented precautions in accordance with guidelines from the World Health Organization (WHO) and Centers for Disease Control and Prevention (CDC),
Our ASE certified technicians and master mechanics work with the latest diagnostic equipment. We guarantee all our work. And we are open to serve you!