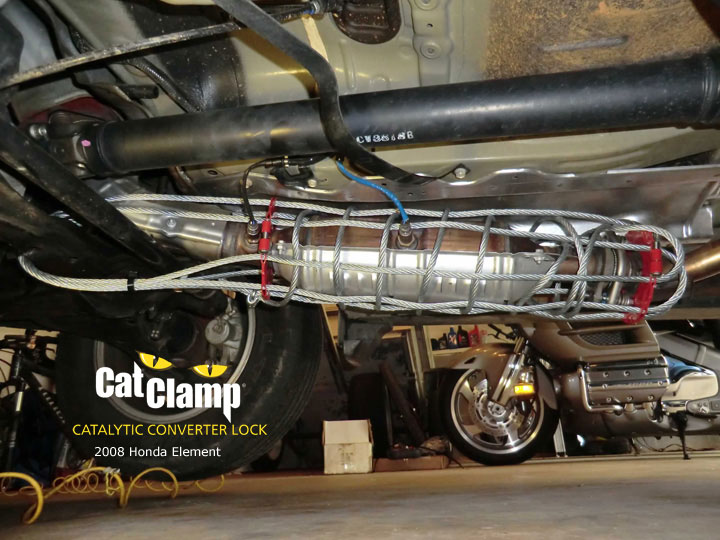 If you are a car owner looking for a way to protect your catalytic converter, then look no further than CatClamp. You may have heard about the recent rise in thefts of expensive catalytic converters. CatClamp is a catalytic converter lock that is quickly becoming the go-to option for car owners who want to protect their investment. Its exclusive design is patented and uses aircraft-grade wire rope. CatClamp protection is fast and easy to install.
Installing CatClamp
The CatClamp is placed around the entire catalytic converter and is secured with two locking clamps. Once installed, the CatClamp is virtually impossible to remove without the proper key. It's made with high-grade steel to ensure that it is resistant against any attempts to pry it off. The reason why CatClamp is so effective is that it is designed to protect the catalytic converter from theft.
Catalytic converters are valuable parts in a car and are often targeted by thieves. By using a CatClamp, you can ensure that your catalytic converter is safe and secure. At our auto repair shop, we have seen firsthand the effectiveness of the CatClamp. Not only does the CatClamp provide a strong layer of protection against catalytic converter theft, but it also helps to ensure that our customers' cars are safe and secure.
Pacific Automotive – CatClamp Protection Approved Installers
Pacific Automotive is a registered installer of CatClamp Converter Locks. We are proud to offer the CatClamp to our customers, after investigating all other options to help to keep your cars safe. If you are looking for a way to protect your catalytic converter, then come to our auto repair shop near the 5 and 52 freeways in San Diego, and have us install a CatClamp. Protect yourselves and your vehicle. Give us a call to schedule, or stop by today!