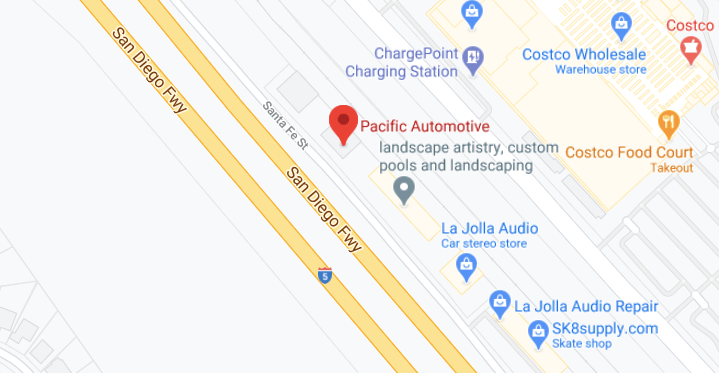 Finding the right auto mechanic can be difficult.  And a bit stressful — the Better Business Bureau reports that repair shops are among the dozen types of business most likely to have a customer complaint. How do I avoid these when searching "auto repair near me"?
Auto repair chains offer inexpensive high-volume services.  While often fine for routine maintenance, services are usually performed by mid- or low-level technicians.  Dealerships are a big step up, but they're expensive and often inconvenient.  They're also fairly uniform, thanks to pressure from the auto makers.  Independents are in general every bit as good as dealerships (if not better), except for the rare cases where unique model-specific tools and jigs are needed.  And with an independent you'll have "your" own mechanic and can easily talk to them as well as to the shop's owner.  So lets look into how to find a great independent auto repair shop.
Top Ten Things To Look For
Don't just look for a low price and a few positive reviews. You're making a choice that may someday involve thousands of dollars. From basics to major repairs you want expert diagnosis and quality workmanship. Here are some key factors to consider. Some you can determine online, other's you may need to call the shop and ask about.
Do they have recommendations and good reviews?
How long have they been in business?  That's a good indicator of integrity and quality work.
Do they offer advanced or specialist services such as transmission repair?
What certifications and memberships do they hold?  The most important is having an ASE certified mechanic.  Issued by the National Institute for Automotive Service Excellence a certified mechanic must have 2 years training and experience and pass a test.  They're also re-tested every 5 years.  Many shops are also AAA (American Automobile Association) approved.
Are they experienced with the particular makes and models of your vehicles?
Do they have the latest diagnostic equipment?  Today's cars, vans, SUVs, and trucks are computers on wheels.  The mechanic needs to have tools to match.
Are they fully up to date, receiving or able to access Technical Service Bulletins (factory safety, maintenance, and repair information).
Is there a warranty or guarantee on repairs?  12 months or 12,000 miles parts and labor is typical.
Are they convenient?  If they're not near your usual work and home routes you're more likely to postpone important work.  Do they offer a shuttle?  Or during Covid, pickup and delivery?
Visit the shop.  You don't need a fancy facility, but clean well-organized work and waiting areas are a good sign.
Where to Find A Reputable Auto Repair Shop Near Me
The first place to start is friends, relatives, and co-workers for "upfront and personal" info. Then add several to your list of candidates based on information you can gather on the web. Be a little wary of online reviews. Angie's List verifies reviews, but keep in mind that companies must pay to be on their list. You can also give Cartalk.com a try. And don't forget the BBB for your local area.
Think It Through, Try Them Out
Don't let a few bad reviews, or even a BBB complaint, turn you off. Very few companies in business for a decade or more don't have at least a couple of complaints. What's more important is how those complaints were handled. And was the complaint viable in the first place. On the other hand, a 4- or 5-star rating doesn't mean much if it's based on just a few reviews.
Once you've narrowed your list of possibilities down to just a few, try them out for routine maintenance. Your general impression is a pretty good guide. Then when it's time for your first repair, cross check it for typical costs in your local area. And if it's a big repair, get a second opinion (another diagnosis) if you have any doubts.
More Details on How to Find A Good Auto Repair Shop Near Me:
https://www.consumerreports.org/car-maintenance/car-maintenance-and-repair-guide/
https://www.moneytalksnews.com/13-ways-find-honest-auto-mechanic/
About Pacific Automotive
We've implemented precautions in accordance with guidelines from the World Health Organization (WHO) and Centers for Disease Control and Prevention (CDC),
Our ASE certified technicians and master mechanics work with the latest diagnostic equipment. We guarantee all our work. And we are open to serve you!