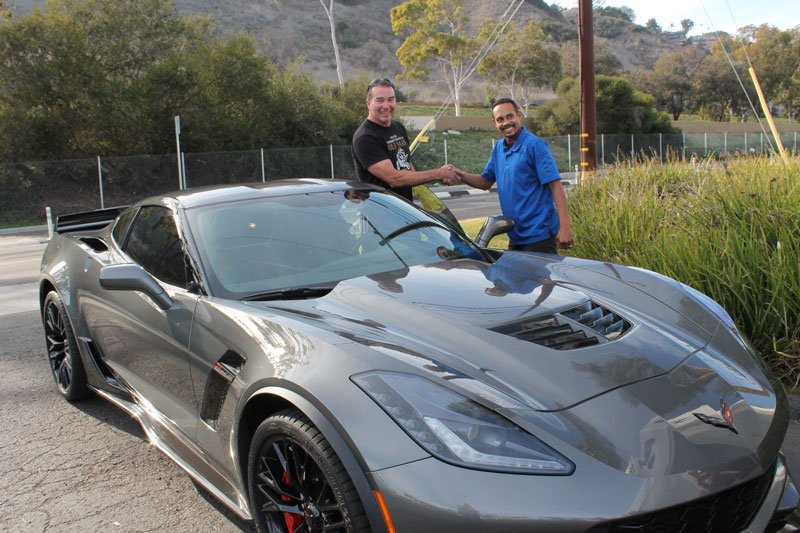 Are you looking for a quality dealer alternative for your San Diego Chevy beloved car or truck? A Pacific Automotive, we've been serving the San Diego area with integrity for more than 25 years. Your vehicle will be taken care of by our ASE Certified Master Mechanics, experienced and extensively trained Chevy specialists with all the latest factory information. 
Besides the money you will save by using an independent repair shop, a benefit for using your local dealer alternative is that we provide a personal touch and will get to know you and your individual vehicle. You'll get top-quality auto repair and maintenance services at very competitive rates, and we invite you to bring in your dealer estimate.
Local Independent Dealer Alternative – Chevy Specialists
Chevy cars and trucks are known for their reliability and performance. However, like any vehicle, they require repairs and maintenance over time. Our technicians are well-trained and have years of experience working with Chevy models. This specialized knowledge ensures that your Chevy is in the hands of professionals who understand the intricacies of your vehicle's mechanics. Factory maintenance schedules must be followed to meet warranty requirements, and maintenance visits to our shop will keep your Chevy running smoothly for years to come
Common Chevrolet Repairs
While Chevy vehicles are generally reliable, there are a few common repairs that owners may encounter:
a) Transmission Issues: Some Chevy models have been known to experience transmission problems. These issues may manifest as slipping gears, rough shifting, or complete transmission failure. We can diagnose and repair these problems efficiently.
b) Electrical System Malfunctions: Electrical issues, such as faulty wiring, malfunctioning sensors, or problems with the onboard computer system, can occur in Chevy vehicles. Our technicians will diagnose and resolve these electrical glitches.
c) Suspension and Steering Repairs: Over time, components of the suspension and steering system may wear out, leading to a bumpy ride, difficulty steering, or alignment problems.We can conduct thorough inspections and perform necessary repairs to ensure a smooth and safe driving experience.
d) Brake System Maintenance: Brake pads, rotors, and calipers require regular maintenance and occasional replacement. We offer comprehensive brake system inspections, repairs, and replacements, ensuring your Chevy's braking performance is optimal.
Pacific Automotive – Your San Diego Chevy Specialist
You can count on Pacific Automotive to keep your Chevy safe and reliable, and provide prompt and professional auto repair services, at prices you can afford and with a personal touch you'll love. Conveniently located near the 52 and 5 Freeway intersection, we're your trusted local independent dealer for all Chevy services.